The household energy storage system uses the solar power generation device on the roof, and the low-cost power source of the social power supply system. The abundant power is stored in the energy storage system for use in peak hours. It can not only be used as emergency power supply, but also save power expenditure for families.
In addition, generator can be adopted to our system too so that there is constant power to household use even in rainy days without Grid power supply. It is used for general household appliances, computers, lighting, communication equipment, etc.
Multiple patterns respond to different usage scenarios
PV power>Loads power
When solar energy provides power for loads, the remaining energy charges batteries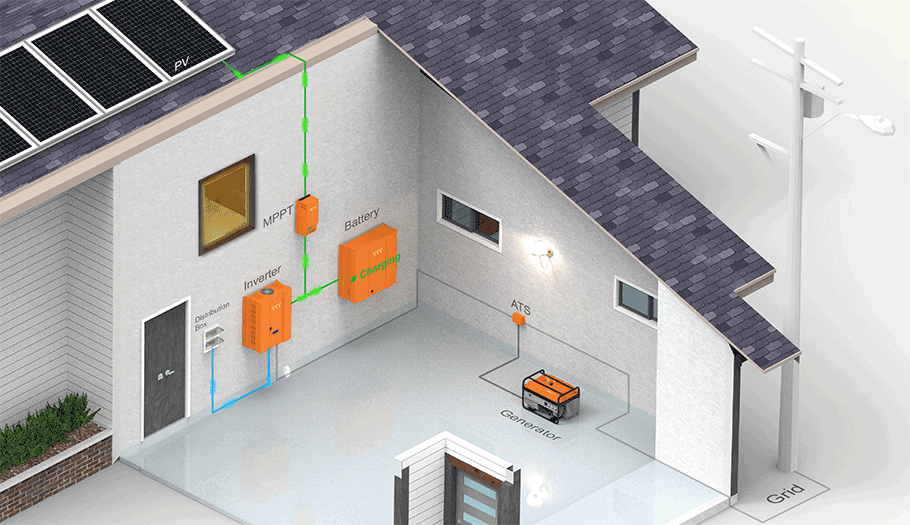 PV power < Loads power
Solar energy and batteries provide power to loads at the same time.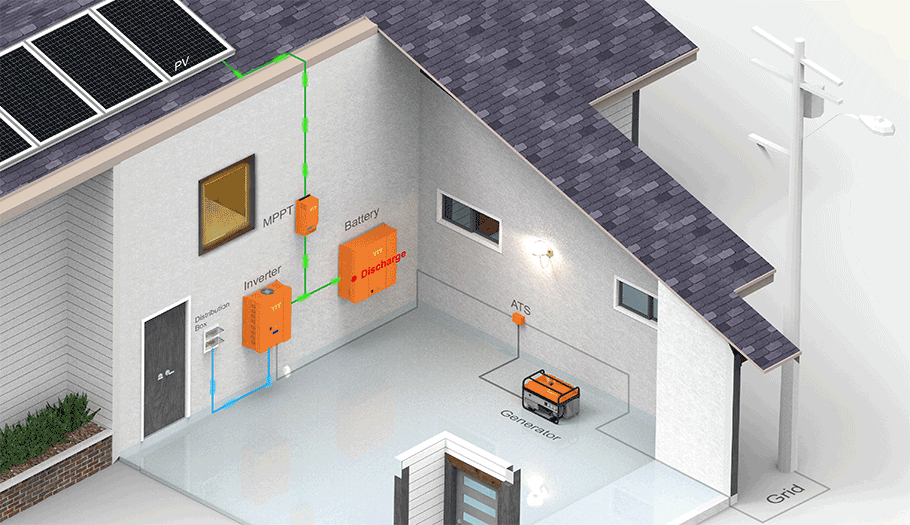 Battery Full
Batteries power up loads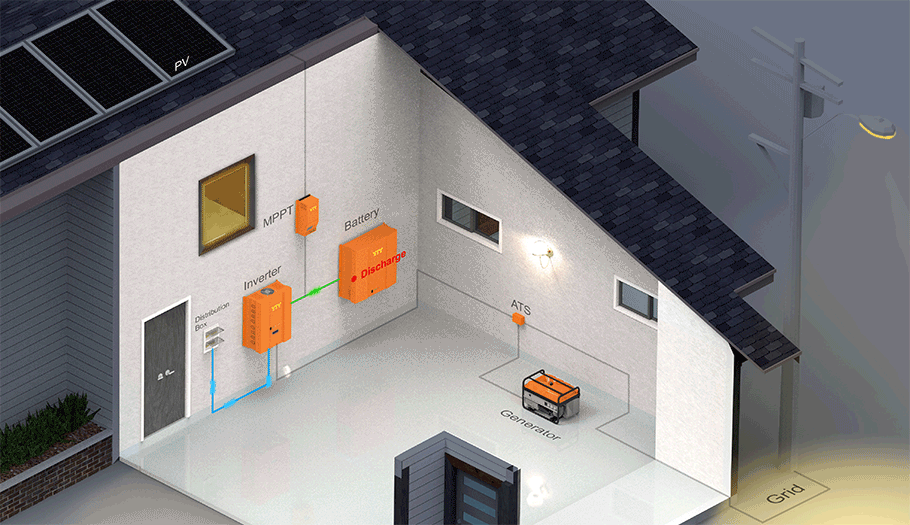 Battery Low alarm
Grid power provides power to load, and charges batteries at the same time
Battery Low alarm
Generator provides power to load, and charges batteries at the same time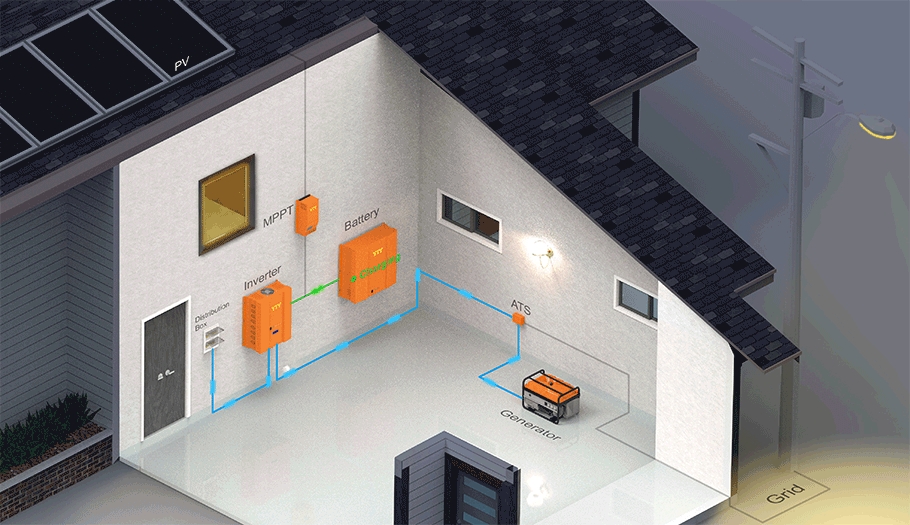 System in detail